We're excited to announce another partnership - this time with our friends at BugSplat! This partnership will make finding, diagnosing, and fixing crashes and game bugs a more integral part of the development and post-release process.
There is no such thing as a bug-free game, and now when games are being released earlier and earlier in the development process and transitioning to games-as-a-service it's never been more important to react quickly to major bugs and crashes that impact the game experience.
Thanks to services like BugSplat, game developers can receive immediate crash reports and stack traces to identify crashes as soon as they happen in order to deploy fixes to them quickly. Through LootLocker's partnership with BugSplat, more data will been made available to developers to better understand how common these issues are and what players specifically are experiencing them - all viewable from a single location within the LootLocker management console. Furthermore, players will also be able to submit bug reports themselves and be rewarded or compensated with in-game content for any issues they might have experienced or discovered.
In the future we will be integrating BugSplat into the LootLocker management console in order to provide even easier access to crash reports. Here's a sneak peak of how it will look (together with an updated metrics menu).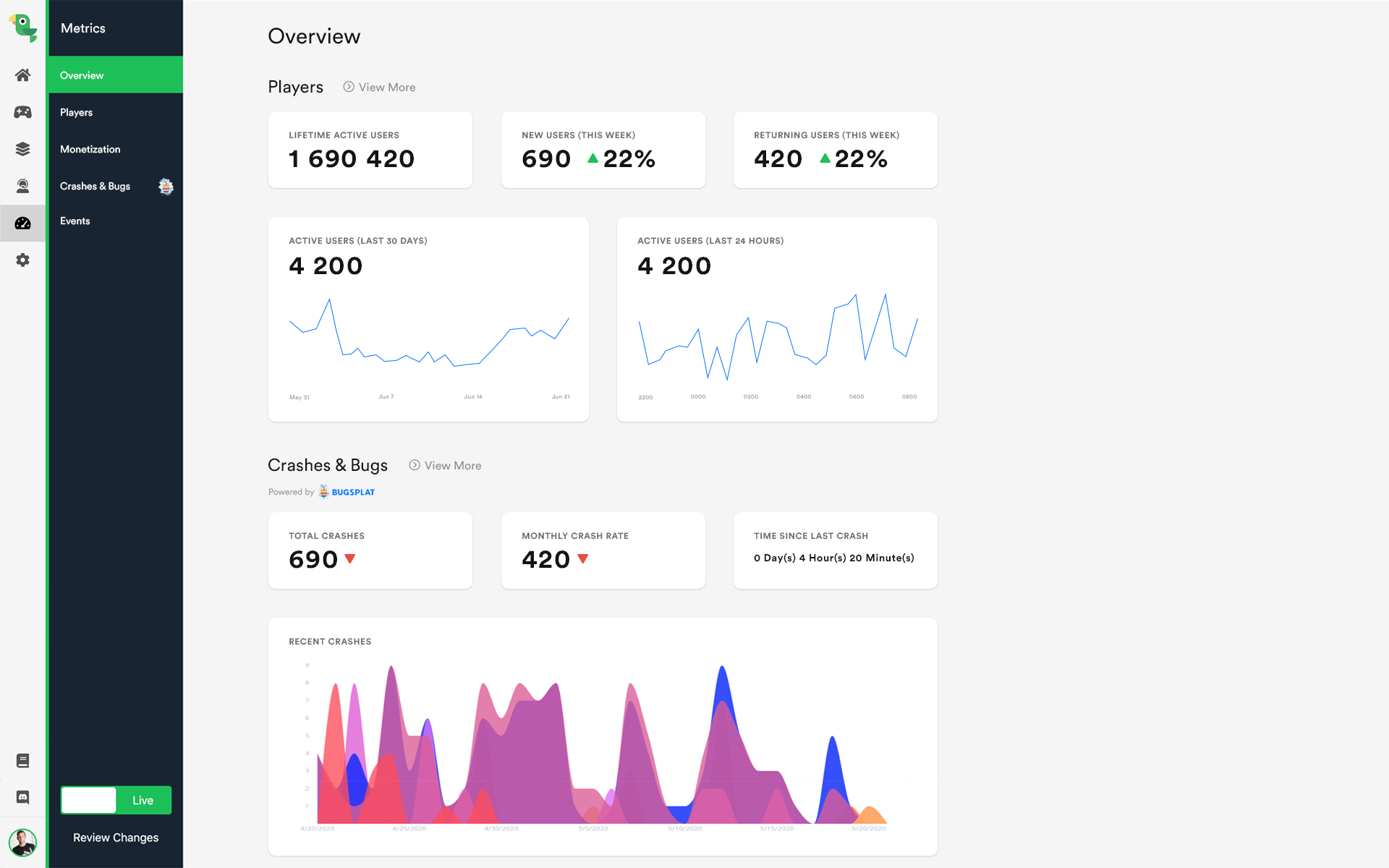 We're thrilled to be partnering with BugSplat to bring even more tools to game developers so that they can focus on making great games. If you're interested in getting early access to this feature, let us know via email or Discord.