Hello there in the ether, my name is Erik. I joined the LootLocker team three months ago to focus on SDK development so that we can readily integrate our game changing platform into your favorite game engine. And now I get to announce this new milestone: Unity has approved the LootLocker SDK as a Verified Solution!
What does this mean?
The great engineers at Unity have spent time putting our platform and SDK through its paces. They can now verify that our SDK performs as promised, and is ready to integrate with your game to unleash your full potential.
What changes for you?
Along with this seal of approval, our SDK is now available on the Unity Asset Store. It is also listed alongside other excellent services on Unity's Verified Solution webpage and the Verified Solution for Entire Games Lifecycle webpage.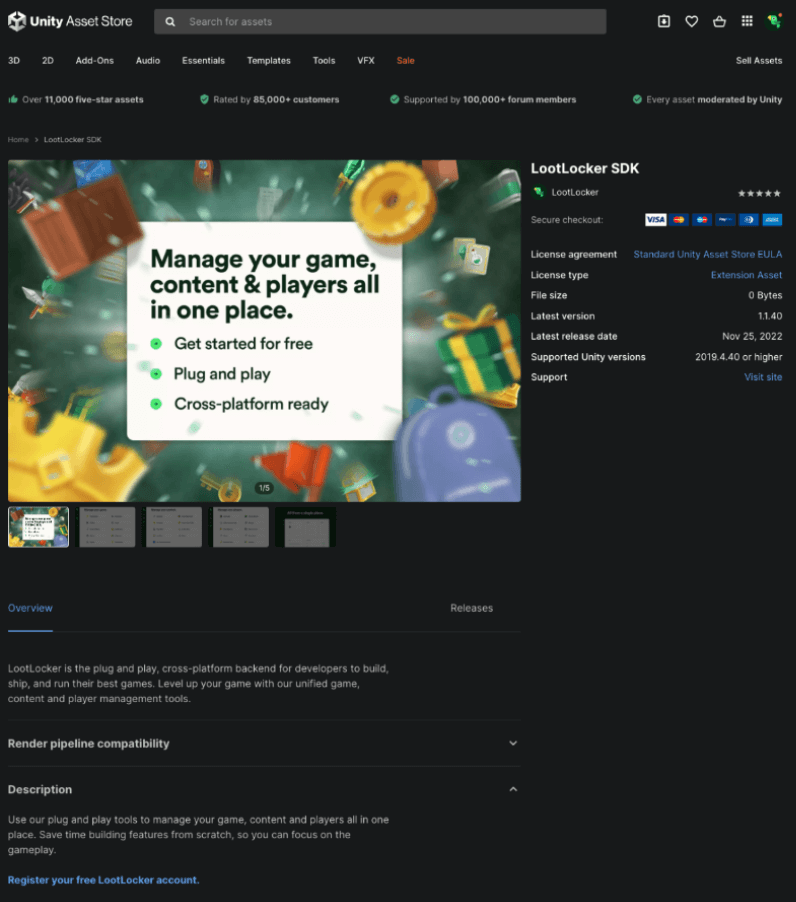 You can still find and use our SDK on our official GitHub page if that is more your speed.
We're proud to take this next step in growing LootLocker and making it more accessible to game developers of all types from around the world. We will continue expanding our platform with exciting features. In the meantime, while we're doing that, make sure to check out all of our platform's features. Or head over to our documentation page and start integrating LootLocker into your game. If you want to talk to the team and join the community, you can find us on Discord.