The Cyber Choices Challenge is a 2D platformer with an unusual theme – educating players on the UK's Computer Misuse Act of 1990 (that's the originality box ticked.) We spoke to the game's creator to get the backstory.
Super Metroid meets Cybercrime 101
We all know roughly what is and isn't legal online. But how many of us know precisely where the line of illegality is drawn and what the penalties are? To take it a step further: how many teenagers know the legal ins and outs of cybercrime?
The Cyber Choices Challenge (iOS, Android and WebGL) is a 2D platformer that aims to teach players about cybercrime, while providing some retro platforming fun. Its creator is Zayd Dawood – a 37-year-old Computing and Technologies Lecturer at the UK's University of Gloucestershire (that's pronounced 'gloss-da-sheer' because British place names are just like that.)
After a decade of researching and teaching in game technologies, Zayd made his first foray into game development. And of course, his debut game had to have an educational edge.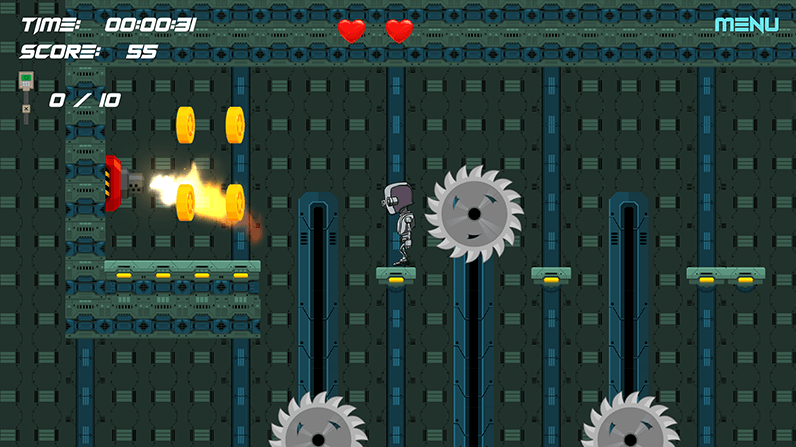 A rare case of a game within a campaign
The game came about through partnerships with several different organizations, as Zayd explains:
"I was given the opportunity by The Cyber Security Challenge UK's sister site, Cyber Games UK (probably the world's most popular site that explores Cyber using games), to develop a new title on behalf of the National Crime Agency (NCA)."
"Given the context of these organizations, the idea of the game had a set criteria. I then had to decide on something that would appeal to a game audience of 11 to 18-year-olds. In this case, I decided on a 2D platformer."
Given that Zayd grew up gaming in the nineties, you won't be surprised to hear about his inspirations.
"The idea of the game is based on successful titles that have been going for some time – like Mario, Sonic and Super Metroid. They all have a common theme of getting from A to B and avoiding a bunch of obstacles along the way."
"With this in mind, I came up with the idea of having a "cyber" robot (aka. Astro), who had just come off the production line and was tasked with learning about the Computer Misuse Act 1990. In the game, you get rewarded for answering questions correctly and eventually make your way onto LootLocker's leaderboard. What's more, there are weekly prizes to be won for the players that score the highest."
The path from gamer, to student, to lecturer, to developer
It's an interesting route to take, right? We're not suggesting for a second that Zayd is going to hang up his teaching hat and become a pro game dev – this was just a side project for him. But we were still intrigued to know more.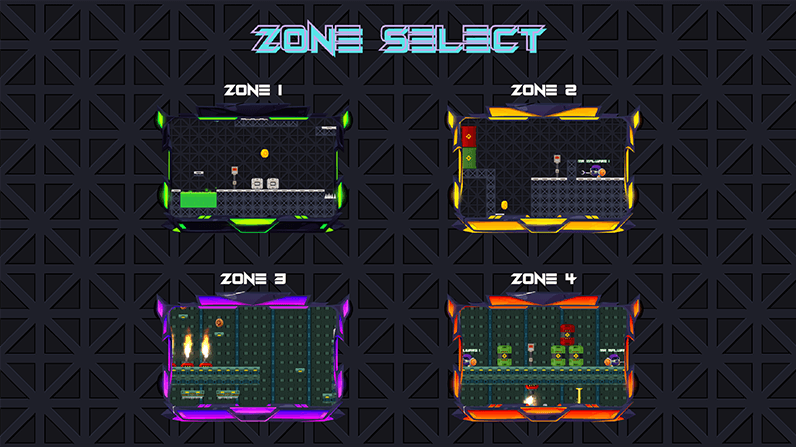 "As an educator, I hardly have time to play games," Zayd told us. "But that's slowly changing as I begin to explore on-the-side job opportunities. In my youth, I was super-addicted to games – from LucasArt's point-n-click adventures to beat-em-ups like Street Fighter or Tekken. Nowadays, I mostly find myself playing Lego games and Angry Birds."
"I did my degree in Computing Technologies at the University of Gloucestershire, back in 2009. Now as a senior lecturer, I teach subjects spanning mobile apps and games, web technologies, 3D, virtual reality, augmented reality, data science and AI."
"I've only just reached the point in my career where I've decided to start designing and developing titles, as opposed to just teaching how to do it. I very much enjoy the challenges of piecing together mini-games, puzzles and narratives. Being able to have the creative freedom to make something in one's mind come to life is fun."
An almost solo creation
Zayd had his game complete in three months, doing almost all the work himself.
"As an indie game designer and developer, I wore lots of different 'hats'," Zayd says. "Depending on what needed doing that day, I could be working on design, art, coding, audio, narrative, project managing, business or client comms."
"Given the time constraints set by the NCA, most of the art assets had to be resourced from established game resource banks," Zayd says. "But I did all the development of linking these assets to game mechanics from scratch."
"After establishing a workflow with everything I needed to get the game functional, I had some assistance from a colleague (Adrian Peers, Project Manager) to polish off the game. Putting my 'educator hat' on, I gave him a quick crash-course on 2D grid painting in Unity, and he helped to piece together a few levels for me. I then brought it all together, making sure everything was cross-platform compatible."
A very positive review for LootLocker
Cyber Choices Challenge was picked up by over a 1,000 players within two weeks of launching. This was a big improvement on Cyber Games UK's average of about 250. Zayd says this wouldn't have been possible if he didn't harness the services of LootLocker. In fact, it seems Zayd has plenty of good things to say about LootLocker, so we'll just let him take it away:
"It's amazing to find a service like LootLocker that realistically takes care of over 50% of the work," Zayd says. "When you get your head around the methodologies for integrating LootLocker into your game, it's really satisfying to take a step back and watch it all working."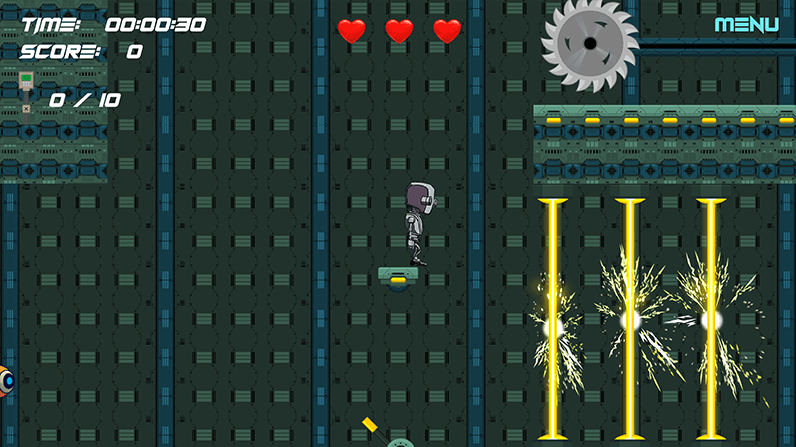 "My primary use for LootLocker was the Leaderboards. I then stumbled upon requirements of needing to use Player Storage, followed by Assets and Progression tracking. As for platform compatibility, I used White Label User Accounts."
"I discovered LootLocker when I stumbled upon a video on YouTube about integrating a leaderboard into Unity. I chose LootLocker because it was quick and easy to set up – you could see results very quickly and with very little hassle. What's more, there is great support via the Discord server, which was really important for me. More often than not I got an answer to my question (with a solution) within the hour, which is excellent customer support."
Find out how LootLocker can supercharge your game development
LootLocker saves you precious development time with plug and play player management, content management, and game systems. Use all of LootLocker's features across multiple platforms, and easily manage your game without needing to push game updates. The time you save is yours to focus on bringing your most ambitious ideas to fruition.
We can talk game development for hours, so get in touch. Tell us about your game and we'll tell you how we can help.