We've been working full time with LootLocker for about a year now and we're happy to announce a handful of upcoming and released games that are running on our technology! As you may have noticed, we recently updated our homepage to include these games as a way to promote these awesome titles, as well as a way of showing examples of the diversity of game genres that can make use of our technology.
Here are some of the games we can announce right now:
Hokko Life
Hop off the train and into your new life in the village of Hokko! Take over the old workshop and get creative; use crafted materials and design everything in town! With complete creative freedom, what type of town will you build?
Rust Racers
Rust Racers is an action packed massively multiplayer vehicle MOBA set in a dystopian corpocracy.
Chenso Club
It's raining aliens! When killed, they leave behind a life force that brings inanimate objects to life. Only the Chenso Club can stop them in this chainsaw-splitting, side-scrolling, brawler / roguelike / platform fighter.
Robot Lord Rising
Welcome to a co-op arena battle game fueled by panic and humor! Fight daunting robot bosses on your couch or online with up to 4 players. Program your hero with action cards, and play nice with your friends! With 30 seconds on the clock each round, you need to be fast and tactical! Fastical!
1993 Space Machine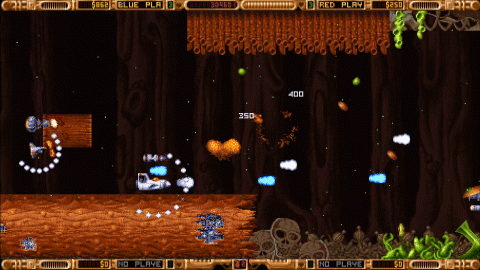 Space shooters never die. 1993 is a testament to that. 1993 is a classic shoot em up celebrating games like Gradius, R-Type and Life Force.
Sceneri
Sceneri is democratizing immersive 3D by bringing a full game engine to mobile and tablet devices and allowing anyone to create rich 3D experiences without needing to learn to code!
SNOW
SNOW is the only open world, winter sports game. Explore a massive mountain, customize your character with clothing and equipment, compete in events to be the best. Access to all mountains, tracks, events as well including all cosmetics, ski, snowboard, drone, and snowmobile.
--
We're so excited for these live games - or their upcoming releases - and to continue supporting them with new features and improvements to our platform!