We might not be the biggest or most flashy backend service out there. But we can confidently say we're the only one that really knows, and looks after, our users. So if you're not sure which backend to choose, here's why LootLocker is the only choice for building, launching and running the best games out there. In fact, we're so confident in our product that we won't start charging you for it until your game's successful. Even if you've already launched it.
What makes us unique?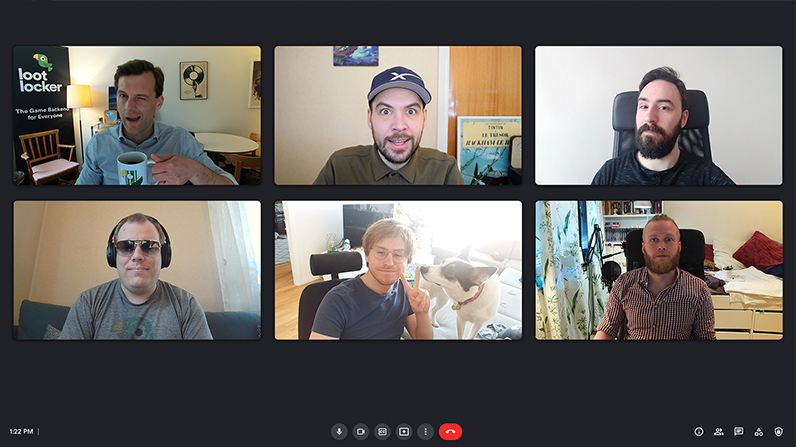 We're gamers & game developers
We're former indies, solo devs and AAA developers (and everything in between) having built games and the backend tools that power some of the biggest game developers in the world, like Mojang, DICE, Avalanche Studios, and King. So we know exactly what it takes to create great games. But we also know how hard it can be, especially as the expectations of gamers continue to grow. That's why we built LootLocker – to take the really frustrating and technical stuff off your plate while still keeping the power in your hands.
We're independent
We aren't owned by a big faceless corporation. And we don't have any connections with other game stores, platforms, or technologies. Our interests are the same as yours – because we only succeed when you do.
We're human
Having trouble with something? You can talk to us directly through Discord. Or we can jump on a video call to help you out. It's as simple as that. We know that on the other side of the monitor there are other humans, so we're fast to react and will sort out any issues quickly. That means you can get back to doing what you do best – making amazing games.
What makes LootLocker unique?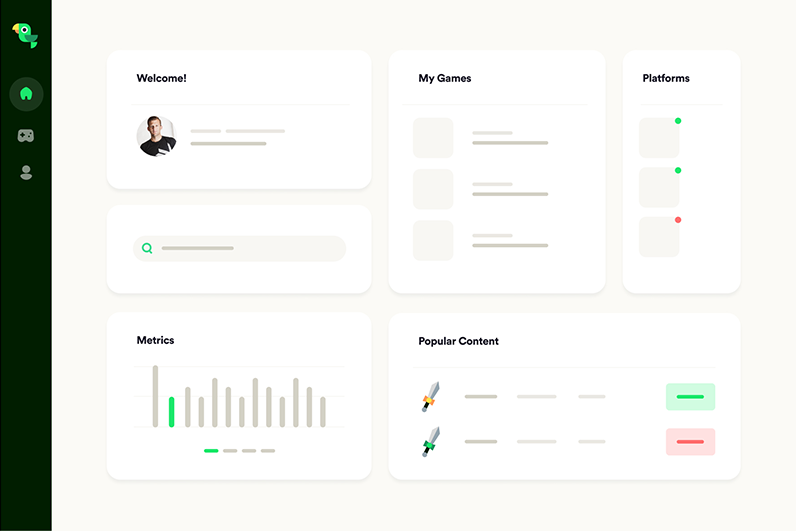 It works straight out of the box
Alongside all the traditional backend and live ops you expect, we also have loads of extra systems you can easily integrate and manage through LootLocker. So whether you're installing the SDK, adding in-game currency or leaderboards, or creating a progression system, you won't have to spend hours on configuration or building custom logic.
It's easy to use
Our management interface is the most intuitive around. So even the least techy person on any team can use and understand it. And we have loads of straightforward, easy-to-read documentation available if you need it.
It makes testing safe & simple
You can use our development environments to change and test data in the backend before pushing it live. So you can develop and test your game in complete safety without worrying about breaking something when you send it out into the world.
It's super flexible
We know you have a vision. And we never want you to have to compromise it. So we've designed every feature of LootLocker to be as flexible and multi-purpose as possible. Here are just a few examples:
our asset system – use it to store game configuration files
our UGC system – use it create an in-game feedback system
our player cloud storage – store save-game files and make them accessible across all platforms.
It's powerful
Never get stuck in first-party platform's walled gardens again. With LootLocker you have a direct link to your players by storing their data yourself. Set yourself up for success by making your game immediately available across platforms and devices. In addition to our Game API, you also have access to our Server and Admin APIs – so you'll have as much control over the game backend as you could ever need.
It has no-fuss pricing
We'll always be upfront about the money stuff. Our pricing is easy to understand and only goes up when the success of your game does too. We've even got a super-simple calculator so you can predict how much LootLocker will cost when your game's successful. So no need to waste time creating complicated spreadsheets to figure that out.
Oh, and you only need to start paying when your game's a hit – that means more than 10,000 players a month. Yep, you read that right.
It's not just for indies
We've built LootLocker not just for solo developers and indies, but even for the biggest studios and games. Because of that, LootLocker is the only backend that you can license and host yourself on any cloud provider (AWS, Azure, GCP etc). We'll even grant you access to the source code to build your own features and manage the servers yourself.
Want to know more?
You can email us, or talk to us on Twitter or Discord.
Ready to jump in? Create a free account.