We've told you about LootLocker becoming a Unity Verified Solutions Provider. Well, now I'm excited to announce ANOTHER(!) SDK release. This time we give you the Unreal SDK version 2.0. We have rebuilt it from the ground up to be more effective, efficient, and fun to work with. This update has been a long time coming, and along with it we've also started improving our Unreal Engine documentation.
We've been hard at work developing this new SDK over the past few months to make it even easier for game developers to integrate LootLocker into their Unreal Engine games. Has there been some LootLocker feature you have yet to be able to use yet in the SDK? Good news then, 2.0 of the SDK now supports all the features LootLocker offers. With this new SDK, you can take advantage of all the powerful features LootLocker offers, including assets, progressions, leaderboards, inventories, and more.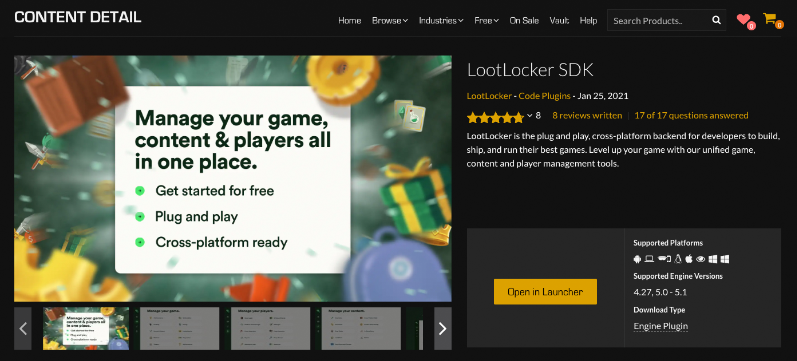 Other notable improvements are:
Blueprints! 🎉 The SDK now has full Blueprint support
No more token juggling. LootLocker saves your tokens behind the scene
Performance and reliability. We've significantly improved the underlying technology to ensure that our Unreal SDK runs smoothly and efficiently
Documentation. The LootLocker methods now come with explanations and links to further reading
Thank you to all the community members who downloaded our beta and helped us polish the SDK. We can't wait to see the incredible games that you will build with it. So please, do pop over to our Discord and share your progress with us. You can download the new SDK from our GitHub page and Unreal Marketplace (be sure to leave a review).
If you want more detailed information, go to our documentation or find us on Discord.